A sea of change for luxury
With reports that some truffles may struggle to survive intensifying droughts and that climate change is affecting wine flavours, we speak to Sophie Ward, Director, HSBC Private Banking, about sustainable luxury. We get under the skin of what it means, who is driving this movement and what consumers should be paying attention to in order to ensure that their lifestyles are as kind to the Earth as possible.
This year's Paris Fashion Week saw the first ever bag to be made out of so-called mushroom leather. Grown in labs, meaning no water and hardly any electricity was used, the material is soft, substantial and made predominantly from renewable ingredients found in nature.
This pioneering move is one of many set to satisfy the increasing consumer demand for sustainable and socially responsible alternatives to items. Second-hand September, meanwhile, is an annual campaign designed to celebrate preloved shopping and raise awareness of the importance of reducing consumption.

"These methods might be linked to the circular economy or enable carbon capture. Alternatively, they could use materials that aren't damaging the climate. This could look like the rental of designer dresses, as opposed to buying them, or drinking biodynamic wines that are produced in less carbon intensive ways."
Where is the demand for such items coming from? Tamara Gillan, Founder & CEO of WealthiHer, has examined the difference in how men and women feel about sustainable luxury. "We know from our own research that 89 per cent of women have said that they wish to engage with or invest in luxury brands that are both sustainable and socially responsible. Interestingly, there is a 10 per cent differential between men and women.
"When it comes to women who are in that millennial group, who are under 40 let's say, it's more like 92 per cent. We hypothesise that women are much more mindful of impact on society than men; that they are generally more concerned with the care of their family and the next generation. For women, when we ask, 'how do you define success?' it's about providing safety and security for loved ones and the next gen. The idea that we need change immediately is felt, we believe, much more in women than men. Interestingly, we also saw that social responsibility is crucial for women, whereas men tend to focus more on the environmental side of things."

Ward agrees. "I think it's fair to say that across the spectrum, younger people are more interested in sustainability, what their carbon footprint looks like and how they are impacting the wider world. The same applies to sustainable luxury.
"Younger generations will probably perceive luxury differently compared to previous ones. For them, it won't necessarily mean traditional cars and clothing. The definition of what luxury is has changed over generations and companies will need to keep that front of mind. For example, if clothes are rented and available to many people, will they still be seen as a luxury item? Or will luxury be defined as an experience, rather than an object?"
Ward believes that the desire for more sustainable high-end goods is coming both from the knowledge that there's no end to the goods that are and will be affected by climate change, and the fact that we're doing endless amounts of damage by mining the Earth of its natural resources. "Garments are made from silk and cotton, so if we see flooding in the areas where those are produced, there's going to be a huge impact on clothing," says Ward. "We're also seeing a significant change in wine. Grapes that were traditionally grown in the south of France are being grown in the south of England. Conversely, there are certain areas in Italy and France that are probably too hot to produce what they have traditionally done."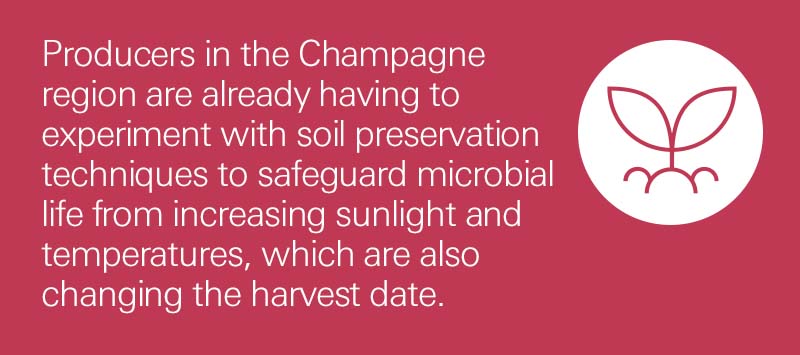 Increasingly, brands are having to adapt to ensure they are both making a difference and able to attract consumers who are putting sustainability at the top of their lifestyle agendas. "I'm very much of the opinion that every company can make changes to become more sustainable, but it does require quite a lot of investment into new technologies," says Ward. "Luxury firms need to have the willingness to implement new techniques, and to look for new ways of doing things that will enable them to have a lower carbon footprint or to have lower water usage."
She urges them to look at their whole production line and supply chain and assess where they can make environmental gains. "They need to look at materials, too. Diamonds are a great example – they used to come from mines and there was a huge amount of child labour involved. Today, however, we have lab-grown diamonds.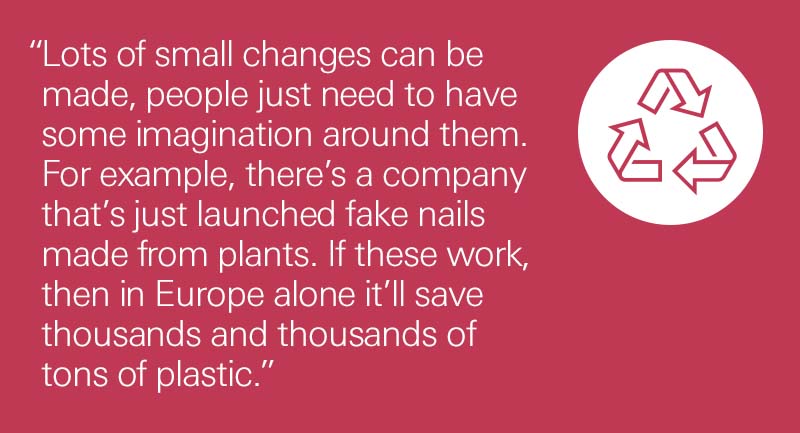 Ward also stresses the importance of paying close attention to the mentality of particular brands. "Some brands don't want you to repair their bags – they want you to replace them. Others, however, pride themselves on top quality materials that can easily be fixed and restored, and they might even have master repair shops. Overall, they have the infrastructure to support the bag for a lifetime mindset."
"I've been really impressed with and excited by the rise of alternative business models that are driving change," says Gillan. "Today, we're seeing people who are of the mindset that the way to make big steps forward in the luxury sector is to put solutions – like plastic-free and sustainable materials – in the hands of the most powerful designers. They are the ones creating the products, so if you can get to them as a group and inspire them with the possibility of products that still feel beautiful and high-end, then you can change the world."
Grapes that were traditionally grown in the south of France are being grown in the south of England. Conversely, there are certain areas in Italy and France that are probably too hot to produce what they have traditionally done. Sophie Ward, Director, HSBC Private Banking