Wealth preservation – why communication is key
Family conversations about finances can feel awkward, and as such are often delayed or avoided. But transparent and timely communication between generations is vital for preserving wealth and family businesses, explains Russell Prior, Head of Family Governance & Family Enterprise Succession and Philanthropy.
Whilst not all families need to discuss wealth and succession, for some, a failure to do so could create major problems. Our research shows parents routinely over-estimate the amount they communicate with their children about family wealth – and the clarity of this communication.

This absence of communication around the purpose of the family's wealth and values may create a vacuum into which would-be successors could build their own expectations and financial management practices.
The cost of silence
When wealth-related decisions are made with little explanation of the rationale, unspoken confusion and frustration are likely to mount. Trying not to hurt feelings could hurt your wealth.

A lack of communication around plans for wealth succession can lead to children or grandchildren perceiving that the family has not fulfilled their obligations to them. Imaginations often go into overdrive and sensitivities can run high, giving rise to a perception of unfairness – whether true or not.
This kind of emotional tension can severely impact wealth preservation, as plans for the family's finances can quickly become fractured. Knowing this, however, does not necessarily make the subject any easier to broach.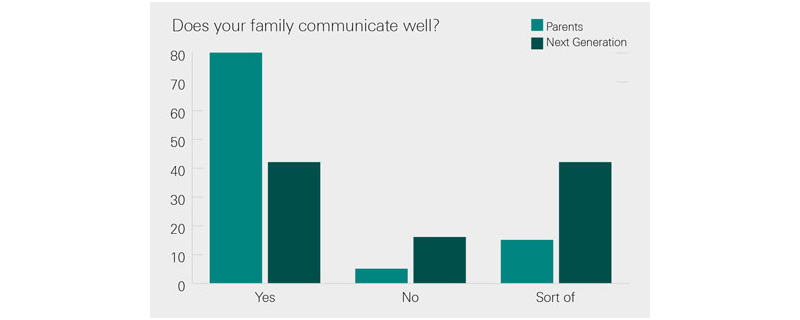 Sometimes, the grown-up conversations can't wait until they're grown up.
Overcoming fears
Planning for the future is a tough topic for most people – not only because it causes us to reflect on our own mortality and our own wealth journey, but because it can also require technical, legal and fiscal knowledge. Add to that a cocktail of emotions, including a natural concern for the well-being of future generations, and suddenly transparent wealth planning can seem extremely daunting.
It's also challenging to find a time during which the family's future wealth can be discussed, so it is put off or avoided altogether. Sometimes, the grown-up conversations can't wait until they're grown up. Consider using a significant life event, like major birthdays or a child leaving for university, to make the discussions easier.
Before such conversations can adequately take place though, it's important to have a game plan in mind. A good question to ask yourself – although often a very tricky one to answer – is: "What's the point of our wealth?" Deciding what purpose your wealth should serve will help guide you through this tough conversation.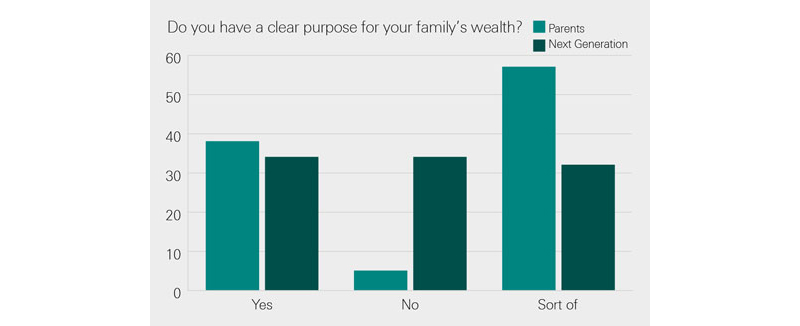 Sharing plans for preservation
It's also important to consider your family's opinions towards wealth and the preservation of it. A good starting point is to consider whether the family has a shared interest in continuing the management of its wealth together.
Knowing whose vision is driving the plans for the family's wealth is equally important. Is the whole family behind this? Or are they being swept up in someone else's dream?
Often, these insights can be gleaned through informal, seemingly inconsequential, conversations with your loved ones. Being armed with this knowledge can then make it easier to get the ball rolling when the time comes to have a more formal "sit down" about succession planning.
Vision into action
Once the family's attitudes towards wealth preservation are known and any shared goals have been identified, it is then important to put in place a plan to actively work towards whatever that future vision entails.
This plan should not only outline future wealth preservation goals, but also ways to maintain the family's current wealth until it is passed on. Once again, communication of this plan to the family – whether formally or informally – will only aid successful wealth preservation.
Through clear communication and planning based on future goals, your family should be able to get over the initial awkwardness of conversations surrounding your wealth, and move towards a shared understanding of your family wealth's preservation.
To discover more about the importance of transparent communication in wealth preservation, please contact your Relationship Manager.
Graphs source: HSBC Private Banking Family Forum, September 2016