You benefit from our multi-specialist coverage approach
The service we offer is dependent on the level of engagement you decide need from us. We take care to develop a thorough understanding of you, your family, your business, your lifestyle and your ambitions. This due diligence means that we can always provide guidance and support tailored precisely to your individual needs. Your Relationship Manager is your dedicated point of contact, who can introduce you to the specialists best equipped to help you build your financial strategy.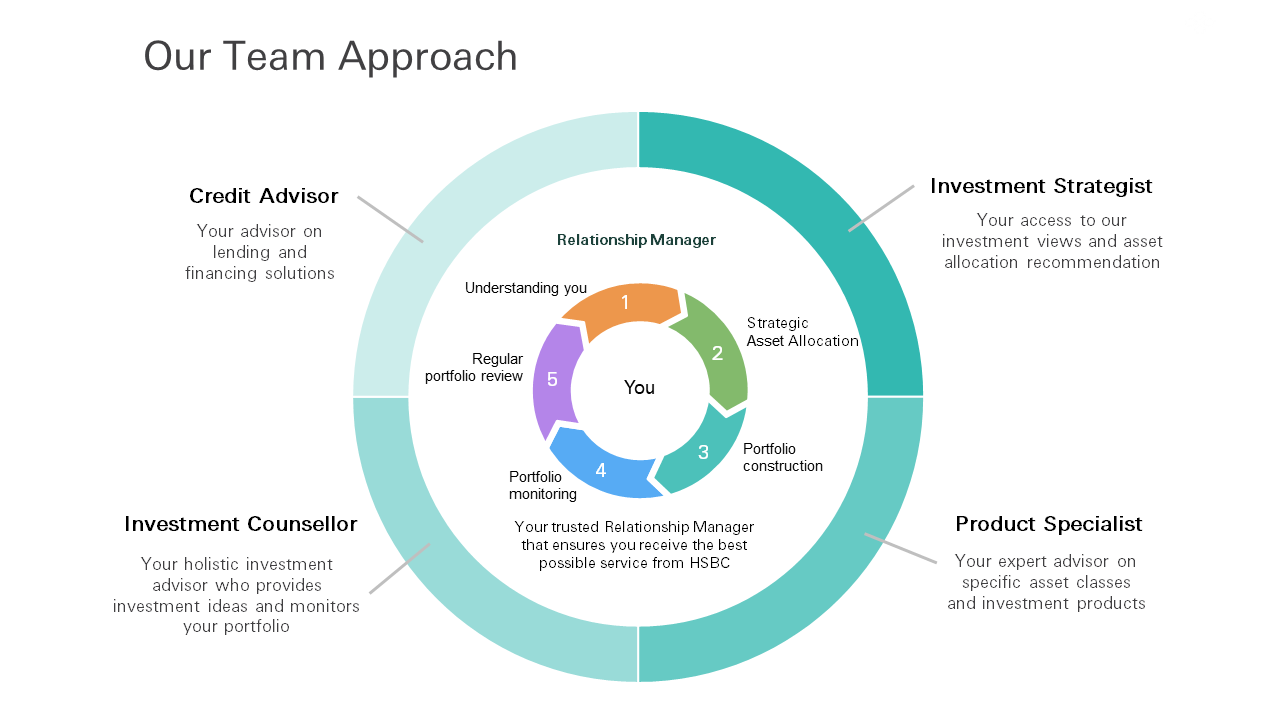 Advice truly matters in an ever more complex environment
Ever-changing global economic and market conditions can provide investment opportunities all over the world. Backed by the global reach of HSBC, we can deliver these opportunities to you. Whether it is identifying major investment themes, responding to breaking news, or offering our thoughts on specific opportunities, our analysts aim to be topical, relevant and insightful. We deliver high-quality, award-winning, Manager and Fund research and analysis to investors around the world.
With more than 600 staff in 23 developed and emerging countries, we cover fixed income, equities, currencies, commodities, asset allocation, quantitative research, and climate change.